Day 18: Christmassy onions and garlic?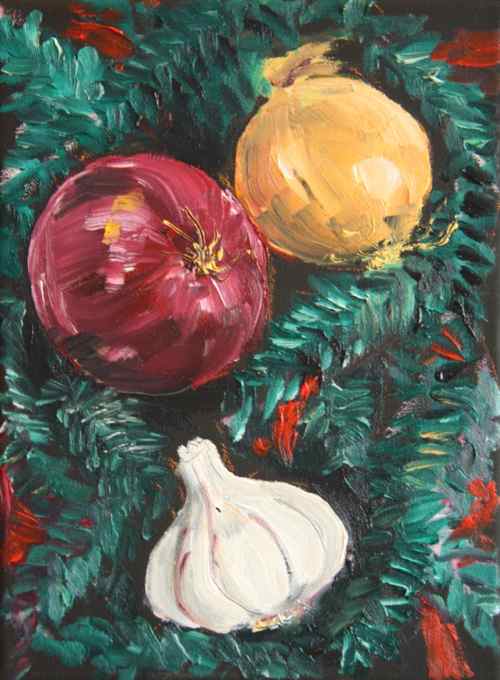 Onions & garlic & greenery, 24 x 18 cm, oil on canvas, ©2011 Julie Galante.
Hey, if the Germans can use pickles as Christmas tree decorations, why can't I use garlic and onions? OK, perhaps it would not be the sweetest-smelling Christmas tree on the block.
These pine branches are fun to paint. Perhaps I'll try to find something more christmassy (like clementines and cranberries) to include in my next still life with them.
November is Art Every Day Month. I'll be posting a new small painting here each and every day. After they have had time to dry (a couple weeks), the original paintings will also appear in my Etsy shop. Paintings from the beginning of the month (including the first leaf painting) are already there!