In progress: more dirndl portraits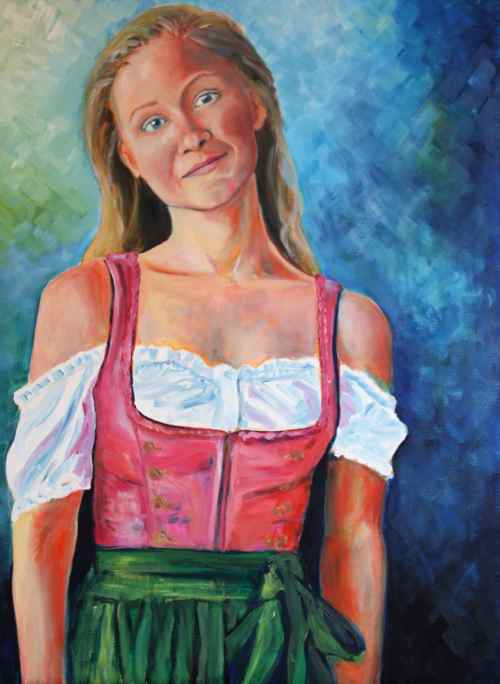 Bea in her dirndl (work in progress), 80 x 60 cm, oil on canvas, ©2012 Julie Galante.
I have nine large dirndl paintings that are in progress or finished so far, all of them hanging out around my studio. I think they're going to make for an interesting body of work – so many beautiful women in colorful dresses all grouped together. I can't wait to exhibit them somewhere. But first, I need to finish them!
I last shared this painting of Bea in this post back in October. I'm trying to remember to take more photos of my work at different stages, because I really enjoy looking back at them and seeing the progress I've made. I think this one is almost done. What do you think?
—–
Will you be in Munich on February 11th? Come see some of my paintings at Munich Creative Group's Pop-Up Gallery!