Painting in Progress: Sarah in a dirndl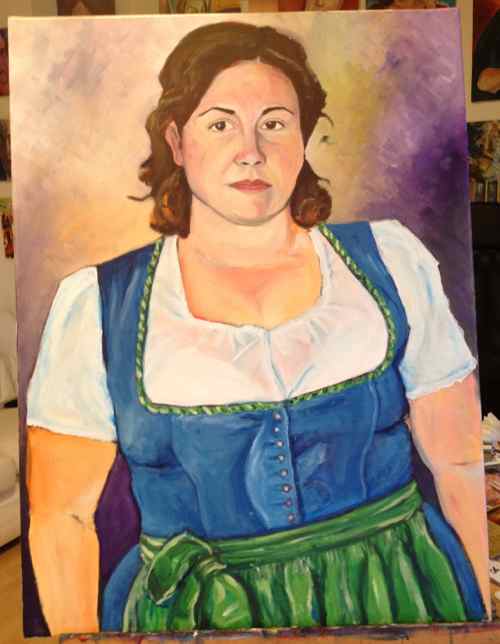 Sarah in a dirndl (work in progress), 80 x 60 cm, oil on canvas, ©2012 Julie Galante.
Happy New Year! I'm back in my studio in Munich and painting up a storm. My first goal of 2012 is to complete the first 10 paintings in my Women in Dirndls series. I have about seven of them in progress already. For the painting you see here, I'm happy in general with how it's progressing, but I still haven't figured out what the background color(s) will be. Any suggestions?