Daily painting: Munich's Gärtnerplatz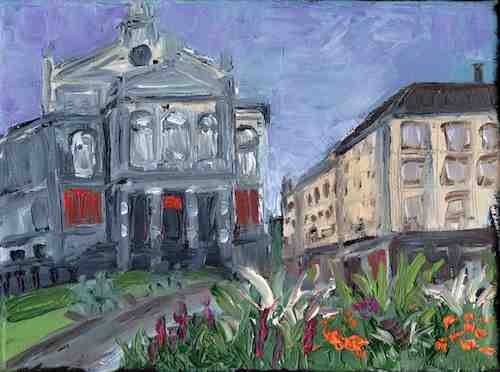 Munich study: Gärtnerplatz, 18 x 24 cm, oil on canvas, ©2012 Julie Galante. Original painting available for sale on Etsy.
Oh hi there. I just realized that it's been a while since I updated this blog. Rest assured (all 5 of you reading this) that I am still here, still painting. A couple of commissions have been keeping me busy, plus I've started on a new group of Munich studies (like the one above) to develop ideas for some larger paintings.
My next Open Studio is scheduled for Tuesday, June 12th. If you'd like to be on the invite list for that event, please sign up for my mailing list.