Rainy days at Arte Studio Ginestrelle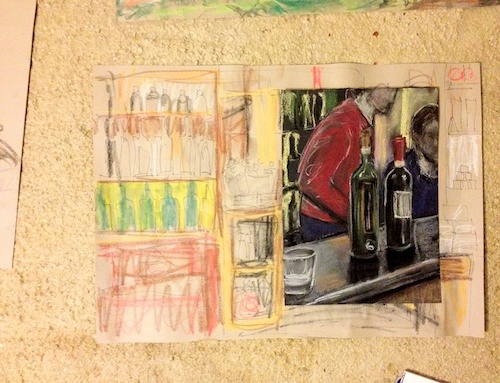 The last couple days have been rather gray and rainy here in Assisi, offering us the perfect excuse to sit by the fire and drink grappa for several hours each evening. Days are spent in the studio making art. Yesterday I did a series of sketches with wine bottles, and some landscapes of the rolling hills outside. I also framed my two pieces for the exhibition.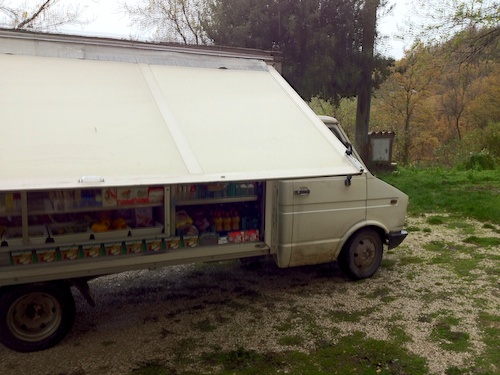 Yesterday during breakfast an unfamiliar (to me, at least) vehicle pulled up outside the farmhouse. It turned out to be a traveling general store which comes once a week. The back of the truck opened up to reveal a surprisingly large variety of goods being peddled by a friendly old man. We're not that far from the nearest store – maybe a 10-minute drive at the most – but why go to the store when the store comes to you?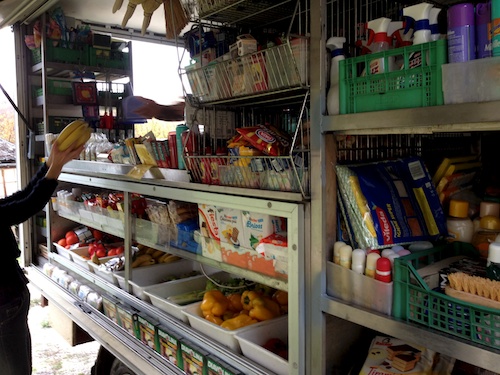 Our meals are prepared by Adria, the mother of the residency director. The food is mostly simple preparations of outstanding local ingredients: eggs and cheese from the farm up the road, herbs from the yard, bread delivered daily. Yesterday I walked into the kitchen to find the table covered with fresh lasagne noodles that she had just made (they'll go into tonight's dinner – I can't wait!).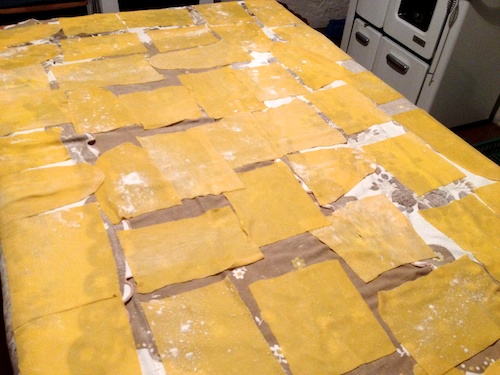 Last night we watched a DVD that will be part of next week's exhibition: students from Idaho performing an interpretive dance about the life of St. Francis of Assisi. Many of the artists here at Ginestrelle have been inspired by the two famous saints (Francis and Clare) that are associated with this city.