First art from Tokyo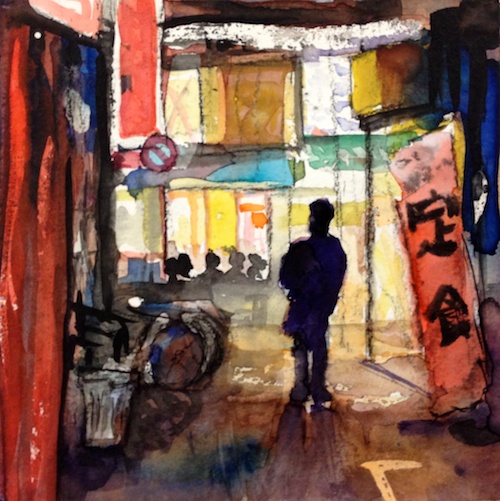 Tokyo Night Study, 15 x 15 cm, mixed media on watercolor paper, ©2013 Julie Galante. [SOLD]
Time is flying here in Tokyo – I can't believe I've been in Japan for almost two weeks already. I've been splitting my time between exploring the city with my camera and working in the studio. Next week will be more intensive studio time as I prepare for my Open Studio on the 23rd. I have gotten a few mixed media pieces done so far, and today I finally found time to post them on my website.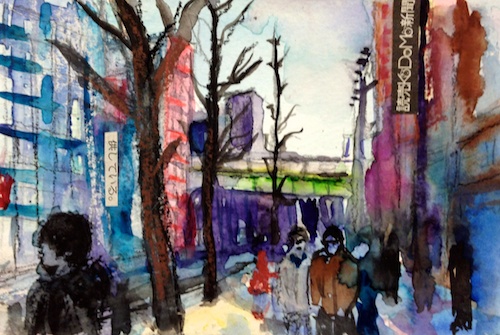 Tokyo Street #1, 10 x 15 cm, mixed media on watercolor paper, ©2013 Julie Galante. [SOLD]
For those of you who contributed to my Kickstarter campaign, you can start thinking about choosing your rewards! You can browse the available mixed media awards for the $60 and $100 levels here. More works will be added as they are completed. Each artwork will go to the first contributor to contact me and reserve it. You can contact me via Kickstarter, email, Facebook, my contact form, however you prefer. When you contact me, please include a link to the piece that you choose.