Daily paintings: Edinburgh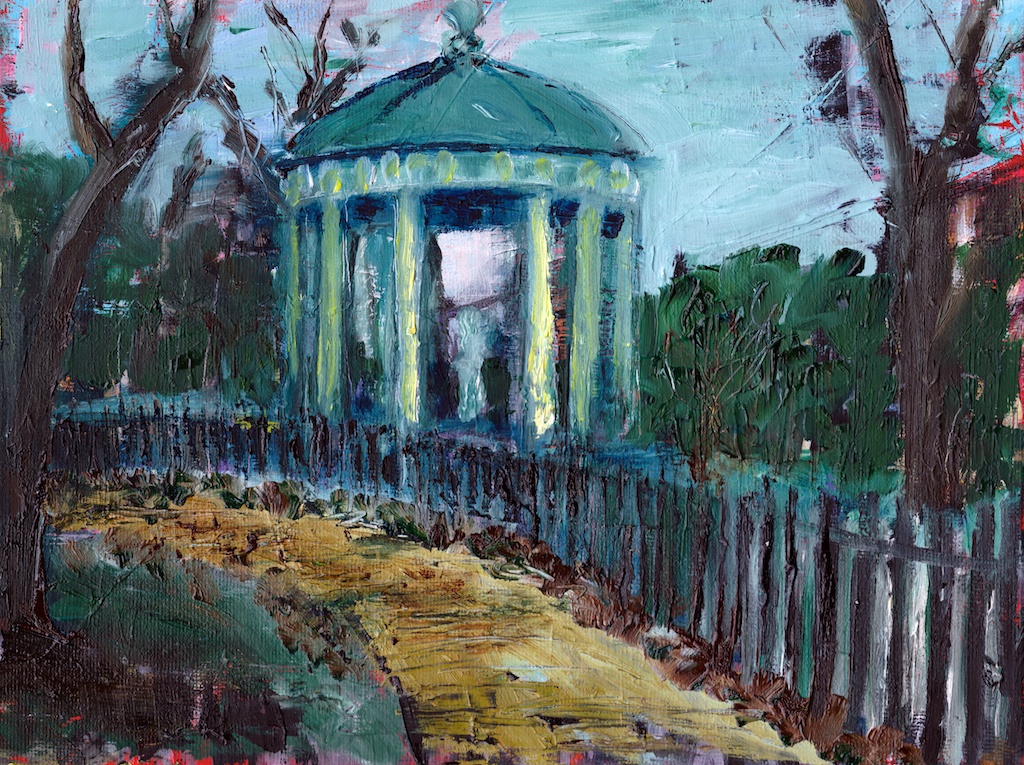 Study: St Bernard's Well, Stockbridge. Available.
Now that my acrylic painting course is over, I'm back on the oils (my current studio set up is so small that it's easiest to just stick with one medium at a time). It's nice to get back to my favorite medium, and I'm enjoying getting to know it again. I've been applying new techniques and color palates from the acrylic course with varying degrees of success.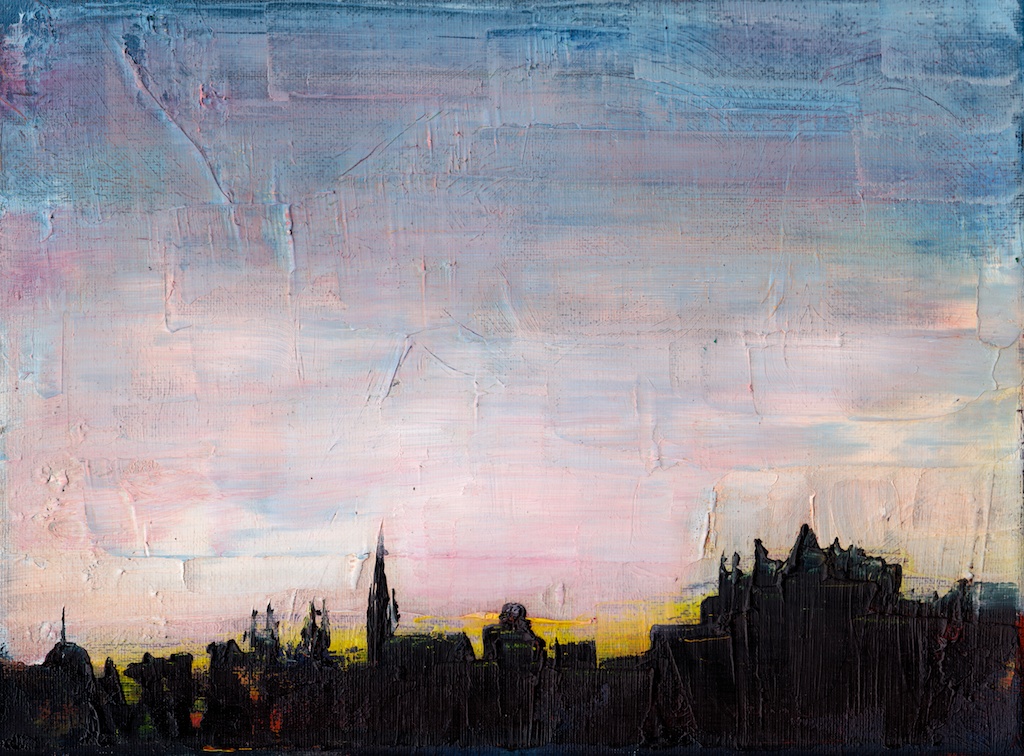 Study: Edinburgh Skyline 1. Available.
I've also been getting back into the swing of the business side of being an artist, things like making sure my work is available as prints for those interested. I did a ridiculously detailed analysis of several different print websites (there were spreadsheets involved – I did used to work as a financial analyst, after all) and came to the conclusion that Fine Art America seems to be the most artist- and collector-friendly. They offer several different sizes and types of paper and stretched canvas prints, as well as greeting cards (and I think even iPhone cases via a different URL), at reasonable mark-ups. You can see all my currently available prints here. If there's a favorite painting of mine that you'd like to own as a print, let me know and I'll try to make it available.