Day 23: Edinburgh oil sketch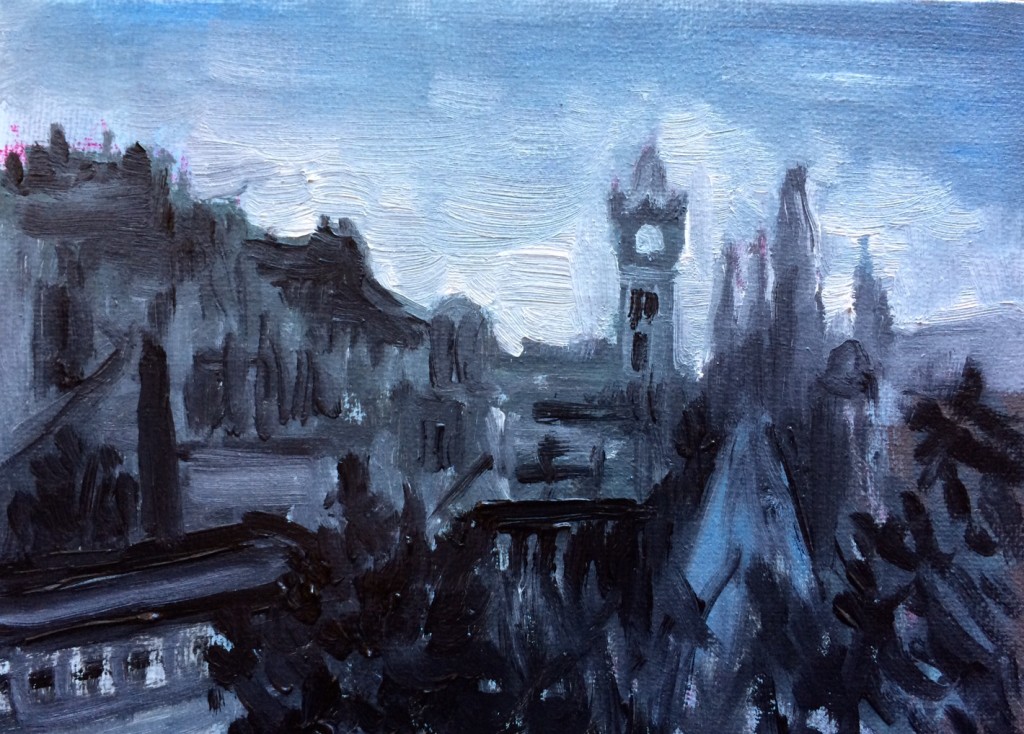 Short on time today so just a quick little oil sketch of Edinburgh (10x15cm). That's supposed to be the castle over on the left, and Princes Street on the right. Not my best work! That's OK – if you're not having some ups and downs during Art Every Day Month, you're doing it wrong.
Yesterday we were busy with an "instameet," where you get together with a group, go for a walk, take pictures, and then hang out together as you all upload them to Instagram. We walked through Edinburgh's Christmas markets, and had the most perfect weather for it. You can see the results on our Instagram page. Perhaps some future painting inspiration in there!
———-
It's Art Every Day Month! Towards the end of the month, these new daily paintings will be available to purchase in my Etsy shop. Check out Leah's blog for more information about Art Every Day Month, or follow the discussion on Twitter with the #aedm2014 hashtag.