Art Every Day Month, day 21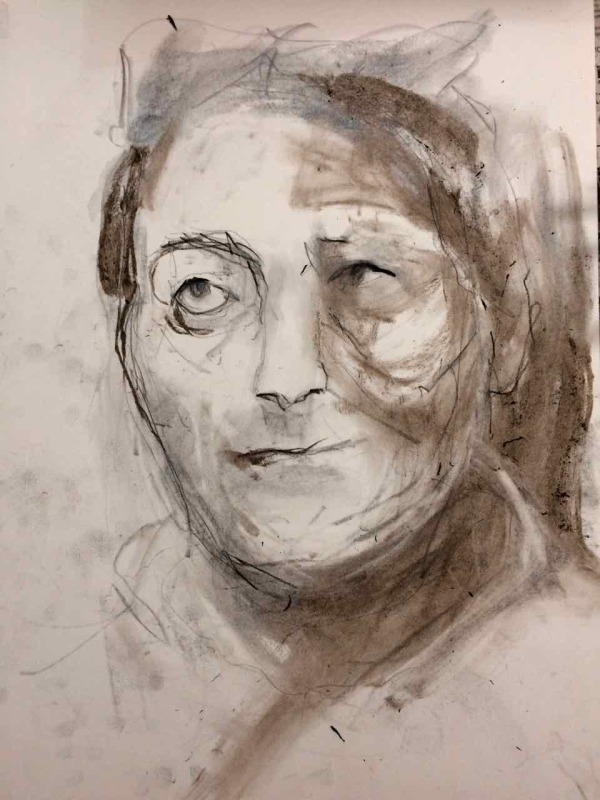 Experiments in expressive portraiture today. I was especially trying to not make the two halves of the face symmetrical. I probably could have pushed it further – will work on this one some more and see what happens.
This entry was posted on Saturday, November 21st, 2015 at 11:59 pm. It is filed under Uncategorized and tagged with AEDM2015, Art Every Day Month, portrait. You can follow any responses to this entry through the RSS 2.0 feed.