Munich at Mixed+Media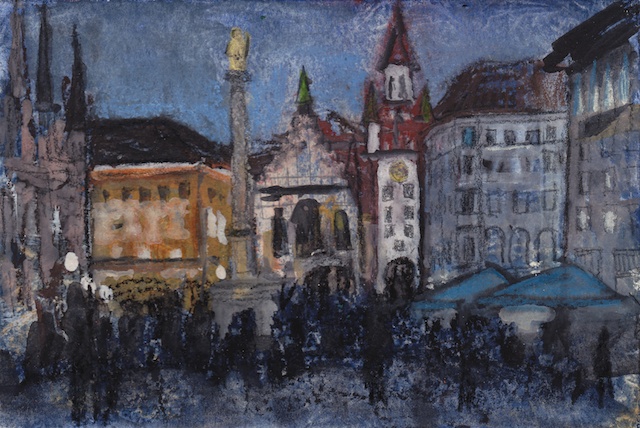 Munich: Marienplatz, 10 x 15 cm, mixed media on watercolor paper, ©2012 Julie Galante. [SOLD]
Since becoming my home four years ago, Munich has featured heavily in my work. On my canvases you'll find various corners of this city, from grand churches to small forgotten alleys. These works range in size from the tiny 10x15cm pieces on display here at Mixed+Media to 80x100cm and even larger.
Most of them are oil paintings. On of my favorite places to depict is Wienerplatz, with its maypole and soaring church tower.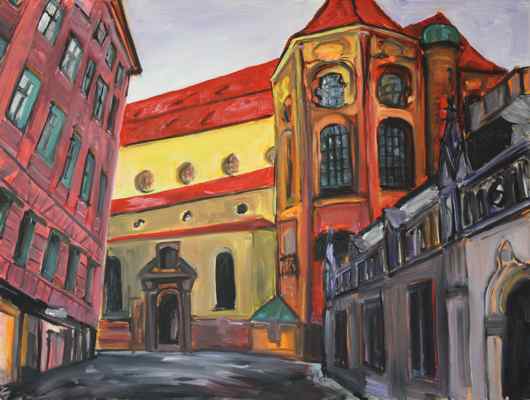 Another favorite is the area around Alter Peter, just off the Viktualienmarkt.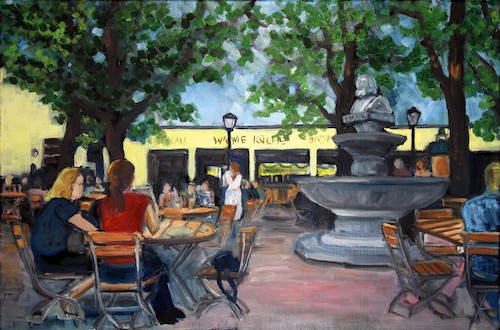 Recently I've started looking at Munich's beer gardens for my subject matter, too. I'm looking forward to getting even more inspiration from them as soon as the weather gets a little warmer. View my available Munich paintings here.
Would you like to hear about upcoming events featuring my work? Keep up with me by liking my art on Facebook or signing up for my mailing list.